H4KAWSD08DPX
4K Microscope camera with autofocus 
4k Microscope camera – H4KAWSD08DPX
Uncompromising microscope camera with many advanced features, yet very user-friendly to use. The H4KAWSD08DPX produces high-resolution images with vibrant natural colors suited also for critical applications like Pathology and likewise
With the H4KAWSD08DPX users can enjoy fast, comfortable, and user-friendly on-screen operation – improving sample evaluation, and measurement, facilitating effective collaborations, and documentation in high resolution. For more advanced applications the user has the option to connect the camera to a PC via USB 3.0, or WiFi and use DeltaPix InSight in order to make further analysis. Moreover, this camera provides a completely new platform for educational applications because it can stream video to android smartphones making it super easy to share images and videos with the students.
8.3 MegaPixel high-quality still images
Autofocus
High-speed video
Large Pixels 
1/1.8″ sensor
HDMI, USB 3.0, and WIFI
4K video
Stand-alone 
H4KAWSD08DPX  4K Microscope camera. 
The HAKFWSD08DPX microscope camera is a great all-around camera that can be used stand-alone with built-in autofocus, and powerful measurement software or it can be connected to a PC via USB 3.0.
H4AFWSD08DPX
The H4KAWSD08DPX from DeltaPix comes with software that covers all basic needs of microscopy and additional modules are also available.
InSight Basic
DeltaPix InSight has a modern and intuitive user interface, with features like measurement, camera control and more.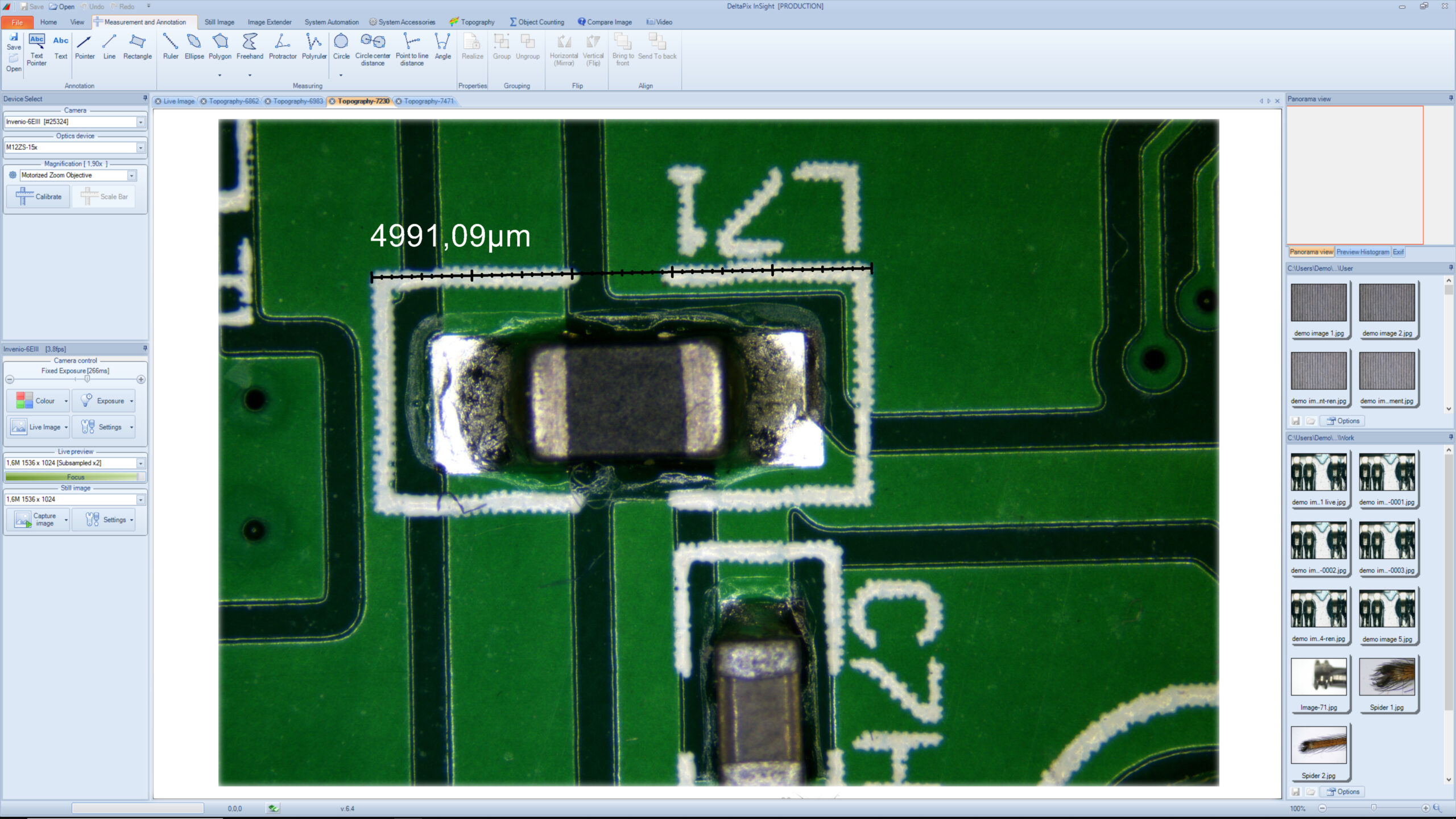 Extended focus
InSight has a state-of-the-art Extended Focus function. Both manual and automatic Extended Focus is possible. 
Segmentation and counting
The Multiphase counting module can utilize up to four phases.
A counting phase is defined by a set of features, like RGB color range and geometrical features.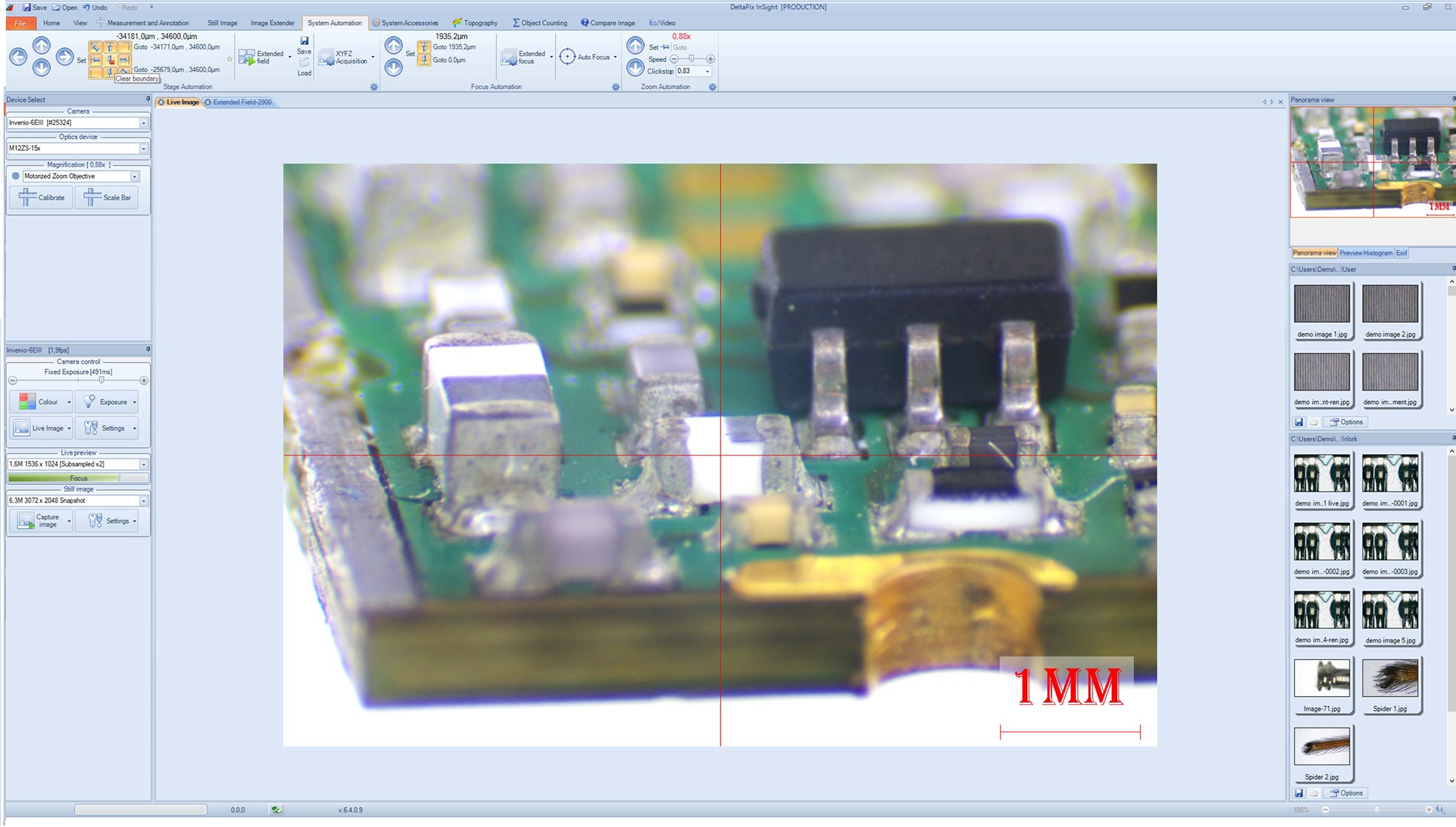 Stage and Microscope Control
The Interface module can interface to a variety of motor controllers (e.g. Prior, Märzhauser, Ludl, Zeiss via MTB server), and can even control a mix of these.
DeltaPix InSight software
The H4KAWSD08DPX camera includes DeltaPix InSight Basic software, powerful software for image processing, analysis, measurement, and much more.
DeltaPix software is based on many years of experience, which shows up in the small details when working with the camera and software in the "real world".
Support and Service
DeltaPix cameras are supported by an experienced team of experts with more than 25 years of experience in the field of camera and imaging. Our goal is to provide our customers with the best service and guide them to choose the right camera for their application. Normally support requests are answered within a few hours, and if needed, DeltaPix can do remote online support and setup
1/1.8" Sony back-illuminated Exmor sensors
7.68mm x 4.32mm
3840 x 2160 @60FPS (HDMI)
3840 x 2160 @30FPS (USB 3.0)
3840 x 2160 @30FPS (WiFi)
Built-in, UI with Measurement 
InSight Basic (Included)
*Free Android APP
Invenio 20EIII
New 20.0 Megapixel CMOS chip supporting ultra-high resolution with 20 frames per second providing crystal clear images
4K Microscope camera 
8.3 Megapixel microscope camera with HDMI interface  supporting ultra-high resolution with 60 frames per second providing crystal clear images
HD Microscope camera
2.3 Megapixel CMOS chip supporting HDMI and USB up to
30 frames per second providing crystal-clear images
High Resolution 5.0 MP Sensor
New 5.0 Mega pixel CMOS chip supporting ultra-high resolution with 50 frames per second providing crystal clear images